Every industrial product requires proper packaging and labeling. Packaging serves as a protective covering that can also be used for labeling. Further, it also facilitates easy handling. Industrial packaging products are quite different from the domestic packaging materials. Various types of goods are manufactured in industrial units. These products are then transported to various commercial and retail outlets. Commercial units repack these items into smaller lots before they are sold to the final consumer. At every stage of this supply chain, packaging plays a key role in preserving the quantity and quality of the product. In this review, we will be considering a few important variants of industrial packaging solutions.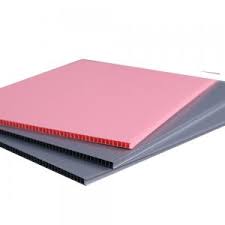 Flexible packaging materials
Flexible packaging is used in industrial units that deal with food, consumer goods, confectioneries, etc. It is also extensively used for preserving perishable products like meat and fish in huge freezers and refrigerators. Various types of flexible packaging bags and pouches are made with the help of high-quality polypropylene plastic sheet. This type of packaging products can be fully customized to suit the industrial needs of every client. They are highly waterproof and also shock resistant. They can be used for making various types of printed bags and material handling packages.
The farm produces packaging systems
A wide range of products come under farm produce packaging systems. They are primarily utilized for preserving various types of farm produces like fruits, vegetables, milk, eggs etc. Different types of water-resistant totes, reusable bags, boxes, and point-of-sale containers are some of the best examples. They widely vary in size and design. Most of them have a sealed edge and this helps the suppliers in storing products in an airtight manner. They have a high level of thermal capacity and also protect the contents from shocks and impacts.
Carded packaging material
This type of packaging is used for offering maximum protection to various types of consumer goods. Products made of electronic parts and soft plastic exteriors are often packed using carded packaging systems. This kind of packaging offers better visibility as they are made of see-through material. They are very sturdy and can be considered as one of the best tamper-resistant packaging solutions.
Custom packaging services
For industrial and commercial use, several business owners place orders for specially customized packaging solutions. This is necessary for packing products that have unique dimensions or shapes. Certain products like medicines may require a special kind of a protective packaging that possesses multiple properties like shock resistance and sterility. Temperature-controlled packages also fall under this category. Services that offer customized packaging solutions make use of various types of packaging materials to create versatile custom packages. They buy seafood boxes wholesale, foam, vinyl rolls, Thermoform and other essential raw materials in bulk quantities from their manufacturers for designing various types of custom packaging solutions.